About Us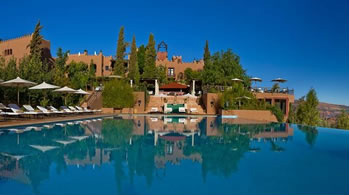 Our specialty is luxury travel. With a combined total of over sixty years in the travel business, owners Jack North and Sheelagh King, can offer you unparalleled experience when planning your next adventure. We stay on top of the latest and greatest new resorts and ships around the world.
We have traveled in over 100 countries on six continents, explored more than seventy ports of call in Europe alone, experienced all the major cruise lines,particularly the smaller luxury lines, and visited 20 islands in the Caribbean Sea not to mention islands in the Seychelles, Maldives, Hawaii and our own local San Juans.
Trust us to help you find the right destination for your next vacation, whether it is skiing in the Rockies or sailing in the Greek Islands. Why trust your most valuable possession-your time off, to the anonymous and possibly unreliable internet companies. Our personal experience and the buying power of our national consortium, Signature Travel Network, will combine to create an excellent value and an unforgettable journey.
Please browse through our pages and check out our special pricing and amenities on upcoming cruises, tours and at the world's best hotels, as well as information on what our company can offer you for individual, corporate and group travel.
Be sure to sign up for our travel app to take vital destination information with you , and don't forget to add your email to get early notice of sales and specials.
We offer unparalleled personal service and are committed to quality, which is why we're accredited by CLIA, Cruise Line International Association, as well as ASTA, American Society of Travel Agents. These affiliations require that we maintain a high level of professional skill and integrity.